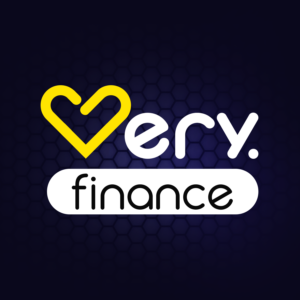 Very Finance
VIF provides a decentralized financial asset which rewards users with a sustainable fixed compound interest model through use of it's unique VAP protocol.
APY: 486013.66%
Buy tax: 14% Sell tax: 16%
ICO Details
Starting date
April 20th, 2022
Ending date
April 22nd, 2022
Token Sale Hard Cap
$ 3000 b
Token Sale Soft Cap
$ 1500 b
Token Distribution
Initial Supply - 120,000 $VERY


(62.5%) Available to Purchase on PinkSale Pre-Launch 75,000
(25%) Tokens for Liquidity - 30,000
(12,5%) Airdrop and Community Giveaways - 15,000

Max Supply - 2,400,000,000 $VERY

Initial Token Price
1 BNB = 25 $VERY
Features
The VAP Auto-Stake feature is a simple yet cutting-edge function called Buy-Hold-Earn, that provides the ultimate ease of use for $VERY holders.
- Buy-Hold-Earn - By simply buying and holding $VERY token in your wallet, you earn rebase rewards as interest payments directly into your wallet. Your tokens will increase every 5 minutes.
Using a Positive Rebase formula, VIF makes it possible for token distribution to be paid directly proportional to the epoch rebase rewards, worth 0.00817% every 5 minute epoch period of the total amount of $VERY tokens held in your wallet. The rebase rewards are distributed on each EPOCH (5 minute rebase period) to all $VERY holders.
This means that without moving their tokens from their wallet, $VERY holders receive an annual compound interest of 486013.66% for Year 1.
The interest rebase rate then reduces after the first 12 months
Core Team Vincent
Founder James Ko
COO Olive
CMO