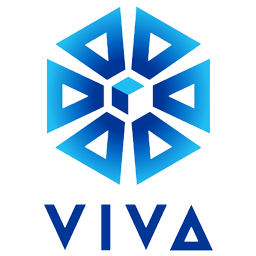 Viva Network
Description
Mortgage financing technology: connecting homebuyers directly with global investors.
Starting date
April 1st, 2018
Ending date
July 1st, 2018
Features
The Viva Network is a decentralized ecosystem that connects mortgage borrowers with global investors within a borderless, blockchain-secured cloud platform. Viva's innovative technology uses Ethereum smart contracts to underwrite and securitize private home loans into Fractionalized Mortgage Shares (FMS) which can easily be bought and sold on the Viva FMS Exchange (a Secondary Market Exchange) application.
Using Fractionalized Mortgage Shares, The Viva Network allows investors to crowdfund mortgages of home buyers from anywhere in the world, making the process quicker and easier for homebuyers. With the ability to efficiently access the free market, both parties will now be able to capitalize on international interest rate arbitrage and obtain lower interest rate mortgages and higher returns on investments.
Token Sale Hard Cap
ETH 75,640
Presale Start Date
March 17th, 2018
Presale End Date
March 31st, 2018
Token Type
ERC20 ETHEREUM
Initial Token Price
1 Token = $0.008
Participation Restrictions
USA, China
Core Team
Christian Fiddick
Chief Architect

Nick Thomson
Chief Executive Officer

Benjamin Erichsen
Chief Operating Officer

Paul Montero
Chief Financial Officer

David Erichsen
Chief Technical Officer

Tarek Waked
Chief Strategy Officer

Wilson Carter
Chief Marketing Officer

Katherine Master
Director of Public Relations

Jeff Hooton
Full Stack Developer

Blake Carter
Director of Business Expansion

Lincoln Kupke
Assistant Architect

Nikolai Paloni
Branding Expert

Kenneth Thomson
Real Estate Analyst

Advisory Team
Dennis O'Connell - https://www.linkedin.com/in/dennis-o-connell-3505292a/
Stephen W. Thomson - https://www.bloomberg.com/research/stocks/private/person.asp?personId=135027919&privcapId=20458943&previousCapId=20458943&previousTitle=Bermuda%2520Press%2520
Gilbert Darrell - https://www.linkedin.com/in/artiedarrell/
Kishan Sudusinghe - https://www.linkedin.com/in/kishansudu/
Jesse Beohm - https://www.linkedin.com/in/jessebeohm/
Jeremy Swan - https://www.linkedin.com/in/jeremy-swan-284163/
James Anfossi - https://www.linkedin.com/in/jamesanfossi/
Josh Hebb - https://www.linkedin.com/in/joshhebb/
Stephen Mayor - https://www.linkedin.com/in/stephen-mayor-2b17a995/
Todd Barclay - http://www.calare.com/press/todd-barclay-joins-calare-properties-as-vice-president-acquisitions-and-portfolio-management
David Lorek - https://www.linkedin.com/in/david-lorek-55667a/