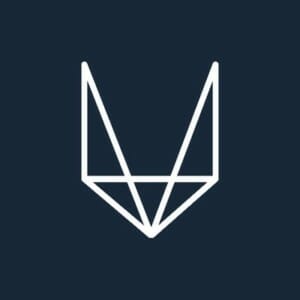 Volentix
Presale
Whitelist
Digital Assets Ecosystem (DAE)
ICO Details
Token Sale Hard Cap
$ 48,500,000
Token Sale Soft Cap
$ 3,000,000
Presale Start Date
November 5th, 2018
Presale End Date
February 1st, 2019
Token Distribution
Public Total Sale 78.00% Public: For Staking VTX Transactions 49.40% of Public Total Public: For Public Treasury 28.10% of Public Total Public: For Public Distribution 22.50% of Public Total Team Total 19.00% Team: Contributors 37.50% of Team Total Team: Prior work, team 31.25% of Team Total Team: Ongoing Business Developement & Advisors 31.25% of Team Total Private Funding 65,000,000 VTX 3.00%
Initial Token Price
1 VTX = 0.17 USD
Participation Restrictions
China , USA
Accepts
ETH, BTC, USD, EOS, LTC, EUR, DASH, NEO, XRP
Features
Volentix introduces a decentralized digital assets exchange connected with a secure multi-currency cross-blockchain peer-to-peer wallet, a user-friendly market-ratings analytical interface, and an incentives-based recruitment program
VENUE
Venue is planned as a dynamic community platform that recruits and aligns members of the Volentix community to facilitate distribution of VTX, the native digital asset of the Volentix ecosystem, and to promote awareness of Volentix initiatives. Recently launched in beta testing, Venue enables users to receive VTX in exchange, for example, for participating in developing dedicated communities, submitting bug fixes, and claiming bounties. Leaderboards and live metrics reflect user participation. The first signature campaign was launched on the https:// bitcointalk.org/ forum on July 13, 2018. Please visit https://venue.volentix.io for more information
VERTO
Verto is being built as a multi-currency wallet for use with the VDex decentralized exchange and intends to facilitate personal custody and local management of private and public keys in peer-to-peer transactions, with the goal of eliminating the risks of devastating losses of stake associated with traumatic failures of central operators. Verto plans to employ a system of smart contracts to maintain the state between two trading clients, the simplest operations being accomplished with atomic swaps.[1]
VESPUCCI
Vespucci is envisioned as an analytics engine accessible via a user-friendly interface with treasure troves of real time and historical market data, such as digital assets ratings and sentiment analyses. We wish to empower users with tools to graph and compare tradeable digital assets, to access and parse historical trading records, to plot trends and patterns, and to monitor and assess open-source software developments. Vespucci seeks to bring to your fingertips confident and comprehensive market-relevant data by aggregating the information currently scattered throughout many different blockchains, websites, chat rooms, and exchanges.
VDEX
The fourth pillar of Volentix, the VDex exchange, is the tradable digital assets platform introduced in detail in this white paper. For smooth and secure usability, we plan VDex to integrate with your own personal Verto wallet and Vespucci interface. We expect VDex to be able to manage transactions involving both VTX and the vast array of digital assets and blockchains extant from time to time throughout the world. We are developing Venue as a complementary adjunct primarily in order to incentivize and drive native VTX-based initiatives.
Core Team


Sylvain Cormier
Blockchain R&D and Lead Developer



Dimitra Panou
R&D and Engineering



Kostas Pylarinos
Investment and Trading



Manolis Christoforou
R&D and ML


Joemar Taganna
R&D and Engineering



Mojgan Ahmadi
Creative Marketing



Ksenia Popova
R&D and Engineering



Chrysanthi Saliagkopoulou
Marketing & Operations



Panos Sakkos
Founder Blocktopus



Matthew Isganaitis
Strategy and Marketing