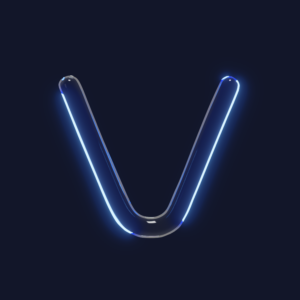 Vone
Vone is the world's first web3 communication platform.
Features
🚀 Web3 is on the rise. It brings many changes to the digital world. This will impact the way we communicate and interact. Seeing this, Vone is the first to address this change and to create the first Web3 communication platform.
Vone uses blockchain technology to provide complete anonymity in communication and transactions through blockchain IDs, as well as enhanced security, in-chat crypto payments, AI assistant, enterprise solutions and more.
Key Features:
🔗 Blockchain ID։ In the revolutionary Vone ecosystem, every user chooses a unique and exclusive Blockchain ID known as the Vone Number. Vone Numbers are NFTs, they are extremely individualized and unique. Users can get free Vone Numbers or customize from a wide selection of Premium Vone Numbers.
📞 Vone Communication։ At Vone, we've reimagined the way you communicate online, bringing you a suite of innovative tools and features that enhance your digital interactions. Enjoy multifunctional calling and messaging, explore exciting new ways to connect, backed by top-notch encryption and security.
💰 Vone Pay: VONE tokens' instant transfer is available right on your chat screen. With Vone Pay you can send/receive money for digital content, products and services, fundraising, donations, splitting bills, taking loans, etc.
🧠 ANI, the AI Assistant: Designed to enhance your productivity, ANI can understand context, sentiment, retrieve information, make and give out reminders, summarize documents and meetings, manage tasks and more.
All of Vone's features are also adapted for organizations and businesses, offered through Vone's Enterprise Solutions.
📈 Early Bird Opportunities: Don't miss out on the chance to get in early. VONE tokens kick off at an introductory price of $0,22 and with a total supply of 100,000,000, you have a golden opportunity to ride the wave of success as the token's value rises. After the ICO the token price will rise to $0.40.
From obtaining exclusive Vone Numbers to making transactions and accessing premium features, VONE tokens serve as a universal currency in the Vone ecosystem, that have high value and increasing demand.
Vone is powered by Codexx.io - a tech powerhouse and developer of award-winning Blockchain products!
Join us on the brink of the Web3 revolution. Secure your VONE tokens now and be a part of the next generation of smart investors.