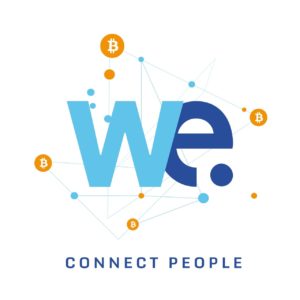 Wanda.Exchange
WE connect traditional finance with cryptocurrency and people with crypto to people without crypto.
ICO Details
Starting date
September 15th, 2021
Ending date
October 19th, 2021
Token Sale Hard Cap
$ 2'962'666,6
Presale Start Date
September 1st, 2021
Presale End Date
September 14th, 2021
Token Type
POS, Real Estate, ATM, Online Exchange Services
Token Distribution
https://wanda.exchange/vesting.html
Initial Token Price
1. 29'626'666 WE, Price: 0.025$, 1 year locked / 2. 29'626'666 WE, Price: 0.035$, 6 months locked / 3. 29'626'666 WE, Price: 0.04$, 3 months locked
Participation Restrictions
No citizens of: USA, Iran and North Korea
Features
What is Wanda.Exchange?
Wanda.Exchange POS System
Customers pay in crypto, merchants receive fiat. User-friendly like a credit card terminal, except way faster and with 0% fees on WE for merchants and only the gas fee for customers (less than 5 cents at the time of writing).
Real Estate
We built a futuristic payments infrastructure with already 100,000+ condos and villas available for sale in crypto with 0% fees on WE.
Wanda.Exchange ATM
We have 4 years+ experience in the Bitcoin ATM Business. Using Wanda.Exchange ATMs to cash out crypto is the easiest and quickest way to convert crypto into cash.
Use WE to withdraw cash from any Wanda.Exchange ATM for 0% withdrawal fees.
Online Exchange Services
We aim to offer our online exchange services globally! Allowing you to send WE and any other crypto through our website platform. Hold WE and withdraw it in fiat anywhere in the world!
Telegram group:
https://t.me/wandaexchange
More information on:
http://wanda.exchange/
R/E Exchange
www.paybitcoin.in.th
POS Terminal
www.wanda.co.th/transaction-processing