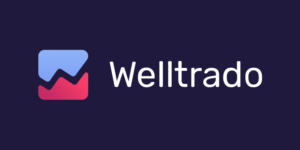 Welltrado
Welltrado is a global marketplace for P2P capital platforms.
Welltrado seeks to connect more that 4500 P2P capital platforms in a single marketplace and allow participants to analyse different capital opportunities and purchase crypto directly through Welltrado.
ICO Details
Starting date
April 30th, 2018
Ending date
June 25th, 2018
Token Sale Hard Cap
$ 20.000.000
Token Sale Soft Cap
$ 1.500.000
Initial Token Price
1 token = 0.001eth
Participation Restrictions
Welltrado services will not be available for citizens of the United States of America, China, Hong Kong, Singapore, South Korea, Germany, Canada, Austria due to local regulation.
Features
P2P lending is a market that is currently experiencing explosive growth. The global market volume reached $114 billion in 2017, with no sign of slowing down.
However, this expansive growth has presented three major problems:
Difficulties in diversifying and managing investments.
Issues with transparency and reputation.
Problems with the mobility of cryptocurrency and assets across borders.
We propose three solutions to them:
Cross platform loan aggregator with ratings and blockchain.
Welltrado P2P fund for global and cross-border participants.
Portfolio management of loans across platforms in a single dashboard.
Welltrado is already an experienced player in the P2P platform market, with an early version P2P platform aggregator already up and running. Through our business and experience, we have identified these problems as some of the biggest obstacles facing the P2P market.
That is why Welltrado aims to develop three distinct tools for contributors, which are designed solve these issues and help P2P capital to grow significantly. The following white paper details the Welltrado project and its products, provides a market overview, in-depth description of market problems and solutions, as well as the associated Welltrado ICO and token system.
Advisory Team Nick Evdokimov Tomas Martunas Xiaochen Zhang Ignas Mangevicius Darius Barusauskas Mike Boris Cristobal Alonso Edward Mandel Phillip McFall Sarunas belickas