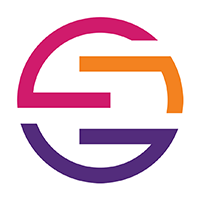 World Mobile Token
Hot
A blockchain based solution to empower a sharing economy for telecommunications infrastructure.
Updates
29/06/2021
Public Sale has been announced . Presale week 0 will begin on Monday 5th July maximum allocation is 2k$ per person
Public Sale Week 1 will begin Monday 11th July
—
ICO Details
Starting date
July 12th, 2021
Ending date
August 15th, 2021
Token Sale Hard Cap
$ 40000000
Token Sale Soft Cap
$ 10000000
Token Type
Cardano Native Token
Token Distribution
Private Sale 2.5%
Public Sale 10%
Incentive Rewards 3.0%
Early Staking Rewards 2.5%
Advisors 5.9%
Co-founders & Team 19.25%
Partnerships 7.85%
WM Community Fund 2.0%
WM Operations Fund 18.0%
Node Operators/Staking 29.0%
Initial Token Price
$0.2 USD
Participation Restrictions
USA, China, British Virgin Islands, Iran, Iraq, Sudan, Myanmar, N Korea, Somalia, Syria, Venezuela, Zimbabwe
Accepts
ADA, BTC, BNB, DAI, ETH
Features
World Mobile is going the extra mile to open a new world. With nearly 4 billion people left offline, digital exclusion is a significant problem.
Unlike traditional mobile networks, World Mobile is based on the sharing economy, selling affordable network nodes to local business owners, and
so they have the power to connect themselves and others while sharing the rewards.
The World Mobile Token (WMT) is a digital token that is issued with the purpose of allowing the participants to provide a service on the network and be rewarded accordingly for it. The primary role of WMT is to incentivise both token holders that want to support the operation of the network by way of delegating their WMT stake to a node operator (stakers) as well as node operators that operate their own node.
WMT is the utility token at the heart of World Mobile Chain, a solution developed in partnership between Input Output Global and World Mobile to democratize access to digital, financial and social services in Africa, the first of its kind to go the extra mile and connect the unconnected.
The sharing economy enabled by WMT provides the foundation for affordable network nodes, based on the Cardano blockchain infrastructure.
These network nodes act as local relays for internet connectivity. Subscribers to these networks will be able to access Input Output's digital identity solution, Atala PRISM, which will allow them to use services such as digital banking, healthcare and education.
Advisory Team Charles Njoroge
Advisor Mamadou Toure
Advisor Rene Poisson
Advisor Andrew Bartley
Advisor Mohamed.S Alouini
Advisor Chris Watson
Advisor