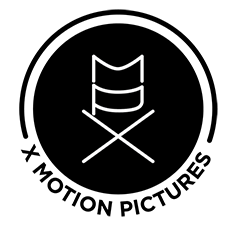 X Motion Pictures
Whitelist
A worldwide filmmaking currency and business management platform for filmmakers.
ICO Details
Starting date
August 21st, 2018
Ending date
October 22nd, 2018
Token Sale Hard Cap
$ 60,000,000 USD
Token Sale Soft Cap
$ 20,000,000 USD
Token Distribution
Platform development, employees and recruitment. 35%
Marketing and advertising 15%
Cyber security analysis and applications 15%
Phone application development 10%
Partnership developments 10%
Company administration 5%
Miscellaneous 3%
Legal development and regulations 2.5%
Accounting developments 2.5%
Exchange listings 2%
Initial Token Price
0.10 USD
Participation Restrictions
NO
Features
X Motion Pictures is a decentralized platform that runs XMP, a worldwide filmmaking currency through blockchain technology, that will integrate smart contracts and provide accounting, communication and administration tools to streamline film business operations. Whether producing a digital video, feature film, documentary, music film clip, web series, television show or short film, XMP token holders will benefit from the efficiency and effectiveness of the XMP platform.
The XMP platform will solve costly inefficiencies currently experienced within film and online video productions including legal and accounting costs, complex financial arrangements and current transaction security. Smart contract templates, extended legal templates, accounting program coding and the immutability of the decentralized ledger, renders the blockchain ideal for storing smart contracts, as transactions are traceable, transparent, irreversible and secure. XMP will also implement stringent security measures for more efficient streaming and distribution of film content and utilize blockchain technology, that is resistant to duplication, to create a future in which film content is not subject to piracy. XMP's economic model will be a positive inclusion to the film entertainment industry.
XMP is a complete filmmaking management platform that uses one global currency, *XMP, for all transactions and simplifies film production processes. XMP users including filmmakers, investors, studios and corporations will undergo a quick verification process. Once verified, the XMP user will have access to the XMP member's portal.
XMP users will access utilities within the XMP member's portal including smart contracts and instruments for accounting, finance administration, marketing and communication required to streamline the operations of the film business. XMP will use the Ethereum blockchain technology to create smart contract templates and to facilitate payroll, film distributions, film investments, copyright arrangements and business plans. XMP users will also have access to communication tools. These utilities will provide simple avenues of private and open messaging within one platform, granting access to strategic alliance partners including lawyers, accountants, film crew and marketing agencies to facilitate film business transactions.
Advisory Team Christian Georgiadis Stacey Korp David Mcconnel Kempton Clarke Jeremy Morris