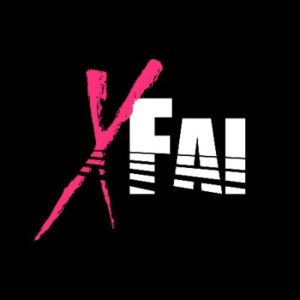 XFAI
XFai develops tooling by graphing the DeFi space to build game changing products to benefit users.
ICO Details
Starting date
April 15th, 2021
Ending date
April 16th, 2021
Token Type
ERC-20 Etherium Blockchain
Token Distribution
Liquidity Farming 50.6%
Team/Advisors 18.8%
Exosystem 18.8%
Private Sale 11.9%
Features
XFAI'S UNIQUE FEATURES ALL CONTRIBUTE TO A SEAMLESS AND INTEGRATED EXPERIENCE. THIS INDUSTRY LEADING APPROACH CREATES A VIRTUOUS CYCLE WHICH BENEFITS EVERYONE.
SYNTHETIC CURVE
Normal oracles update only the price data on-chain. The synthetic curve feature constantly synchronizes BOTH the price AND DEX liquidity on chain
ANTI SLIPPAGE
Expected price on a trade and actual price executed become closer. Which means you enter and exit small cap tokens with ease at a lower price.
DLO BRICK
The DLO Brick removes the 'firewall' created between smaller tokens and the rest of the DeFi ecosystem on CEX's. Thereby creating network effects, for example by allowing Aave / Uniswap to engage smaller tokens.
SAFE AND SIMPLE
Providing two tokens for liquidity farming on Uniswap exposes the user to price fluctuations on both tokens. With XFai only one token is required in the liquidity pool significantly reducing risk.
LOW FEES
Low fees are achieved by creating an efficient market on-chain. As a result, traders are guaranteed the minimum fee required by the market and liquidity providers the maximum amount of returns.
LIQUIDITY DIFFERENCE FORCE MULTIPLIER
The greater the difference between the current liquidity of Uniswap and the desired synchronized curve, the more powerful our effect.