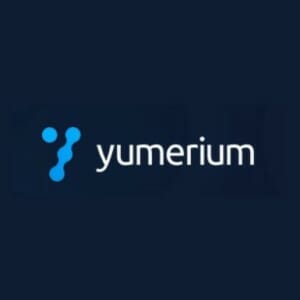 Yumerium
Hot
Whitelist
Yumerium (YUM) is a gaming token that can be earned by playing, sharing and reviewing games and can be spent in any game that supports it.
ICO Details
Starting date
September 26th, 2018
Ending date
October 10th, 2018
Token Sale Hard Cap
$ 3,000,000
Token Sale Soft Cap
$ 2,000,000
Token Distribution
50% Token Sale 20% Network Seeding 20% Team & Adviser 10% Reserve
Initial Token Price
1 YUM = $0.01
Participation Restrictions
USA, Canada, New Zealand, China
Features
• Cryptocurrency with tangible value by allowing users to use the currency on any venue that connects to the Yumerium blockchain. These systems can be owned by Subdream Labs, or developed by non-affiliated parties.
• Open, trustworthy, and secure smart contracts that verifies the authenticity of developers and gamers. When both parties know that the system cannot be taken advantage in favor of one party, both parties can trust each other and exchange tokens.
• Token rewards for game achievements to allow developers run contests and marketing campaigns cheaper, safer, and easier than ever before. Developers can then motivate gamers to play and improve retention metrics, while gamers can receive tokens to spend in any Yumerium game.
• Compensate influencers for referring or reviewing games. Spread the word with a tool more powerful than traditional ads; the word of a trustworthy internet celebrity.
• Decentralized crowdfunding to safely fund future projects through gamer support. Since no one controls the system, campaigns are far cheaper than those of traditional crowdfunding sites.
• True limited edition copies of digital games and in-game collectibles. With the power of the blockchain, ownership of digital assets can be verified. Due to the scarcity of such items, their value continues to grow, rather than stagnate. Owners can then sell these items to the highest bidder.
Core Team Jaehyun Lee
Chief Security Officer Sean Yoon
President and Chief Operating Officer Jayne Kim
Director of Business Development Won Sang Choi
Chief Growth Officer Brenna Von Kleist
Sound Designer Kyuri Kim
Social Media Specialist Shreyas Vaidya
Software Development Intern Eduardo Carrillo
Marketing Intern

Advisory Team Mitch Liu Noriyuki Hirosue Suyong Park Matthew Lee Koji Sakamoto Andy Le Tong Sungwoo Lee Kohei Ogawa