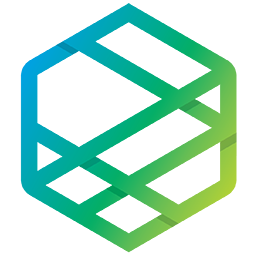 Zeepin Chain
Hot
UPDATE: Zeepin Chain has officially launched their platform. They are listed on KuCoin. Zeepin's ICO was successfully completed, reaching their hard cap at 6:14 p.m (UTC), on Jan 18th.
Updates
04/09/2018
Updated listing info
Added platform launch
ICO Details
Starting date
January 18th, 2018
Ending date
January 18th, 2018
Token Sale Hard Cap
$ 42 000 000
Token Sale Soft Cap
$ 15 000 000
Token Distribution
50% will be sold publicly through the token sale.
The sale proceeds will be applied towards upgrades, operations and marketing of Zeepin Platform, the operation and management of the Foundation, financial and legal consulting fees, cost incurred in the token sale, bonuses, etc.
20% will be used as provision for community development.
Gradually allocated to new contributors and users in order to help to promote the development of the ecosystem and community on the Zeepin Platform.
20% will be held by the founding members of the team and early supporters.
This portion of ZPT will be used to provide incentives for the Zeepin team in the long run. The lockup period is 2 years. 50% of these ZPT will be unlocked 1 year after the token sale, and the remaining 50% will be unlocked 2 years after the token sale.
10% will be used as the R&D fund.
This will be reserved for incentives to partners, academic research, and third-party platforms.
Initial Token Price
1 ZPT = 0.11$
Participation Restrictions
USA and mainland China nationals are not allowed to participate in our ICO.
Features
The Foundation's goal is to promote development, research and advocacy for the Zeepin blockchain (Zeepin Chain). Which it is a decentralized blockchain developed for the global creative industry and the decentralized sharing of new economy community. It would help global creative content producers and innovators with assets digitization and rights confirmation, enable efficient transactions and crowd-funding of creative assets, help organizations and individuals improve innovation efficiency, and incubate a large number of self-governing for-profit creative organizations applying blockchain technology to the sharing economy model. In the community on Zeepin Platform, each organisation or individual will have a reliable digital identity and be able to convert innovative or creative resources into digital assets, which are secure and may be shared on Zeepin Chain, so as to reduce risks in trading between users and improve creation efficiency. The decentralised platform to be build by the Foundation on the Zeepin blockchain is designed to be the world's leading blockchain-based innovation, transaction, and crowd-funding platform for the creative industry (Zeepin Platform).
Advisory Team Clarence Guo NEO Onchain