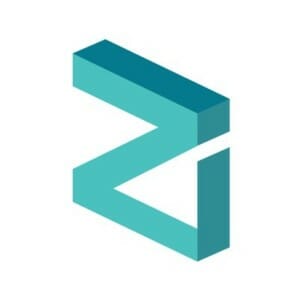 Zilliqa
Hot
UPDATE: ZIL can be traded on most major exchanges. More info on https://t.me/zilliqachat
ICO Details
Starting date
December 27th, 2017
Ending date
January 3rd, 2018
Token Sale Hard Cap
$ 15M
Token Type
Own Blockchain
Token Distribution
Zilliqa will incentivize miners to grow the network using 40% of the total tokens (8.4 billion). These tokens will not be generated during the TGE, but will be created by miners as part of the mining process over the next 10 years. A maximum of 30% of the tokens (6.3 billion) will be distributed to early and community contributors after the TGE. Any excess tokens unallocated to any contributor after the TGE will be burned, i.e., permanently destroyed. The tokens will be allocated to contributors within 2 weeks of the completion of the TGE, and will be transferable thereafter. 10% (2.1 billion) goes to Anquan, which will continue to support the Zilliqa project. 12% (2.52 billion) goes to Zilliqa Research, a new entity leading the research, development, community engagement, bounty programs, and marketing for Zilliqa. 5% (1.05 billion) goes to the founding Zilliqa team. 3% (0.63 billion) goes to various agencies and advisors, including Bitcoin Suisse.
Participation Restrictions
USA, China, Japan
Features
Blockchain platforms are bringing to life the concept of a consensus computer - a distributed network of computers carrying out useful tasks. One of the most pressing problems facing these platforms is their lack of scalability, i.e., the ability to handle a larger number of transactions per second as the network grows. A number of works have noted how existing blockchains are handicapped in their ambition to scale the next generation of Internet-style applications. An oft-cited example is the 3-7 TX/s available in Bitcoin and Ethereum today and the demands of payment processing in centralized operators (e.g., VISA, MasterCard) for supporting thousands of TX/s.
Zilliqa is a new blockchain platform that is designed to securely scale in an open, permissionless distributed network. The core feature that makes Zilliqa scalable is sharding - the division of the network into several smaller component networks capable of processing transactions in parallel. As a result, the transaction rate in Zilliqa increases as the mining network expands. Zilliqa aims to rival traditional centralized payment methods such as VISA and MasterCard. In fact, with a network size of 10,000 nodes, Zilliqa will enable a throughput which matches the average transaction rate of VISA and MasterCard with the advantage of much lower fees for the merchants.
Zilliqa leverages proof-of-work (PoW) to establish identities and perform sharding. However, unlike several existing blockchain platforms (such as Ethereum and Bitcoin), Zilliqa does not employ PoW to achieve consensus.
Core Team Xinshu Dong
CEO Prateek Saxena
Chief Scientific Advisor
Advisory Team ​Aquinas Hobor Alexander Lipton Loi Luu